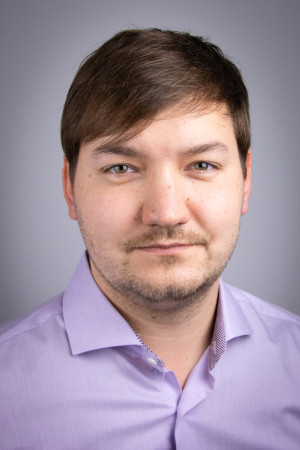 Florian Heinrich, M.Sc.
Research ScientistFaculty of Computer Science
Otto-von-Guericke University Magdeburg
Office: G82-167Phone: ++49 391 67-59349 ed.ugvo@hcirnieh.nairolf :liaM-E
Research Interest
My research interests include visualization and interaction concepts for medical AR/VR applications. In this area, I am mainly focused on supporting needle-based interventions with AR instrument navigation techniques. Besides, I am also interested in topics on the perception of distances and depth, especially for projector-based AR.
Short CV
Professional Experience
Since 07/2017
Researcher and PhD Student at Otto-von-Guericke-University Magdeburg, Germany
01/2016-06/2017
Student Research Assistent and Master's Thesis at Computer-Assisted Surgery Group, Otto-von-Guericke-University Magdeburg, Germany
Augmented reality visualization of a needle navigation in a magnetic resonance tomograph
10/2014-03/2015
Internship and Bachelor's Thesis at AppLab, Volkswagen AG, Wolfsburg, Germany
Supplementing physical use cases in the context of a Volkswagen vehicle with smart solutions
Education
| | |
| --- | --- |
| 06/2015-04/2017 | M.Sc. Computer Science Otto-von-Guericke-University Magdeburg, Germany |
| 10/20011-06/2015 | B.Sc. Computational Visualistics Otto-von-Guericke-University Magdeburg, Germany |
Awards
| | | |
| --- | --- | --- |
| 2019 | Best Poster Award for Augmented Reality Visualisation Concepts to Support Intraoperative Distance Estimation at VRST 2019 | Link |
| 2017 | Faculty Award for the Best Master's Graduate | Link |
| 2015 | Faculty Award for the Best Bachelor's Graduate | Link |
Scientific Publications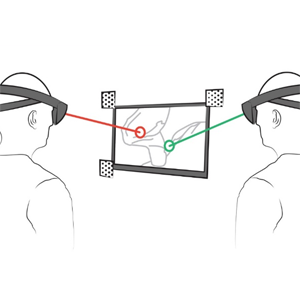 Heinrich, F., Huettl, F., Schmidt, G., Paschold, M., Kneist, W., Huber, T., Hansen, C. (2020)
HoloPointer: A Virtual Augmented Reality Pointer for Laparoscopic Surgery Training
International Journal of Computer-Assisted Radiology and Surgery, accepted

Paper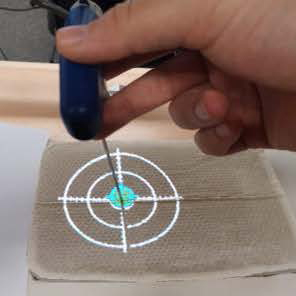 Heinrich, F., Schwenderling, L., Joeres, F., Lawonn, K., Hansen, C. (2020)
Comparison of Augmented Reality Display Techniques to Support Medical Needle Insertion
IEEE Transactions on Visualization and Computer Graphics (TVCG), 26(12), pp. 3568-3575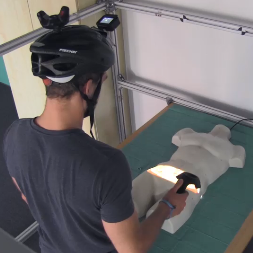 Bornemann, K.,Heinrich, F., Lawonn, K., Hansen, C. (2020)
Exploration of Medical Volume Data in Projective Augmented Reality: An Interactive Demonstration
Proceedings of Mensch und Computer, Magdeburg, Germany, pp. 507-509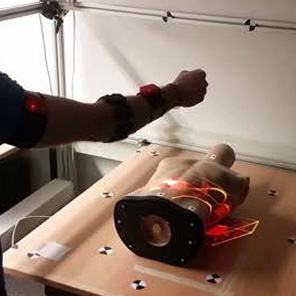 Heinrich, F., Bornemann, K., Lawonn, K., Hansen, C. (2020)
Interacting with Medical Volume Data in Projective Augmented Reality
Proceedings of International Conference on Medical Image Computing and Computer Assisted Intervention (MICCAI), Lima, Peru, 12263, pp. 429-439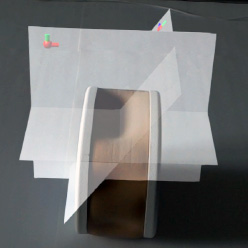 Heinrich, F., Schwenderling, L., Becker, M., Skalej, M., Hansen, C. (2019)
HoloInjection: Augmented Reality Support for CT-guided Spinal Needle Injections
IET Healthcare Technology Letters, 6, pp. 165-171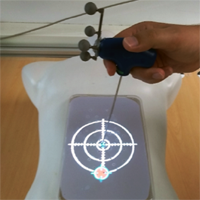 Heinrich, F., Joeres, F., Lawonn, K., Hansen, C. (2019)
Effects of Accuracy-to-Colour Mapping Scales on Needle Navigation Aids visualised by Projective Augmented Reality
Proceedings of the Annual Meeting of the German Society of Computer- and Robot-Assisted Surgery (CURAC), Reutlingen, Germany, in print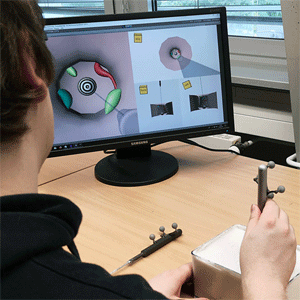 Heinrich, F., Schmidt, G., Bornemann, K., Roethe, A., Essayed, I., Hansen, C. (2019)
Visualization Concepts to Improve Spatial Perception for Instrument Navigation in Image-Guided Surgery
Proceedings of SPIE Medical Imaging: Image-Guided Procedures, Robotic Interventions, and Modeling, San Diego, USA, 10951, pp. 1095125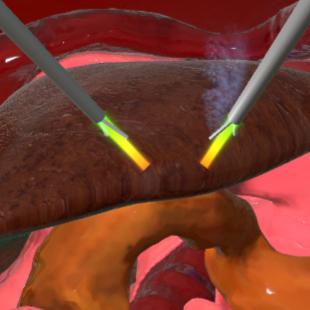 Heinrich, F., Rohde, S., Huber, T., Paschold, M., Kneist, W., Lang, H., Preim, B., Hansen, C. (2018)
VR-basierte Interaktion mit 3D-Organmodellen zur Planung und Simulation laparoskopischer Eingriffe
Proceedings of the Annual Meeting of the German Society of Computer- and Robot-Assisted Surgery, Leipzig, Germany, 57-62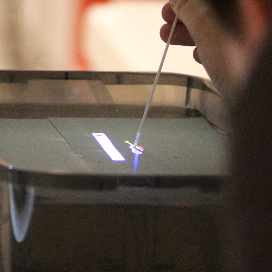 Mewes, A., Heinrich, F., Hensen, B., Wacker, F., Lawonn, K., Hansen, C. (2018)
Concepts for Augmented Reality Visualization to support Needle Guidance inside the MRI
IET Healthcare Technology Letters, pp. 5-10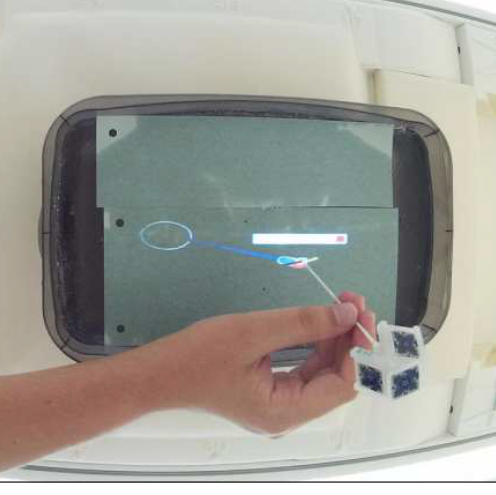 Mewes, A., Heinrich, F., Kaegebein, U., Hensen, B., Wacker, F., Hansen, C. (2018)
Projector-Based Augmented Reality System for Interventional Visualization inside MRI Scanners
International Journal of Medical Robotics and Computer-Assisted Surgery, 15(1), pp. e1950