STIMULATE funding period extended to 2019
After a successful 1-year test phase, the Federal Ministry of Education and Research (BMBF) decided to support the Research Campus STIMULATE for another period of 5 years. This is a great success for the STIMULATE team headed by Prof. Georg Rose.
STIMULATE stands for Solution Centre for Image Guided Local Therapies. In the future, technologies will be developed here for image-guided minimally invasive methods for medicine. The center will focus on important diseases in the fields of oncology and neurology as well as cardiovascular diseases.
The CAS group will be a central part of the STIMULATE team. Within STIMULATE, the group will focus on computer-assisted therapy planning and image-guided navigation. The research will be conducted in strong collaboration with other STIMULATE research groups, international research centers, and industrial partners.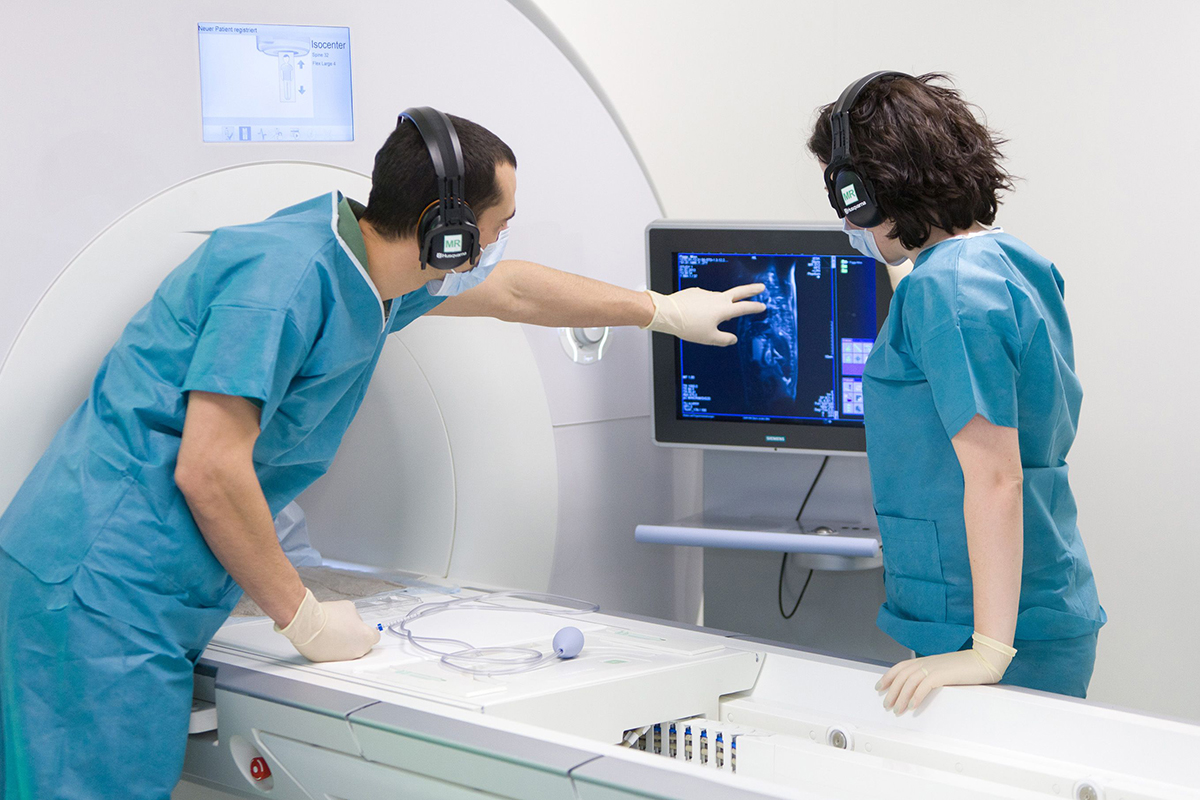 MR-imaging lab at the STIMULATE research campus (University of Magdeburg).
Original news message from University of Magdeburg